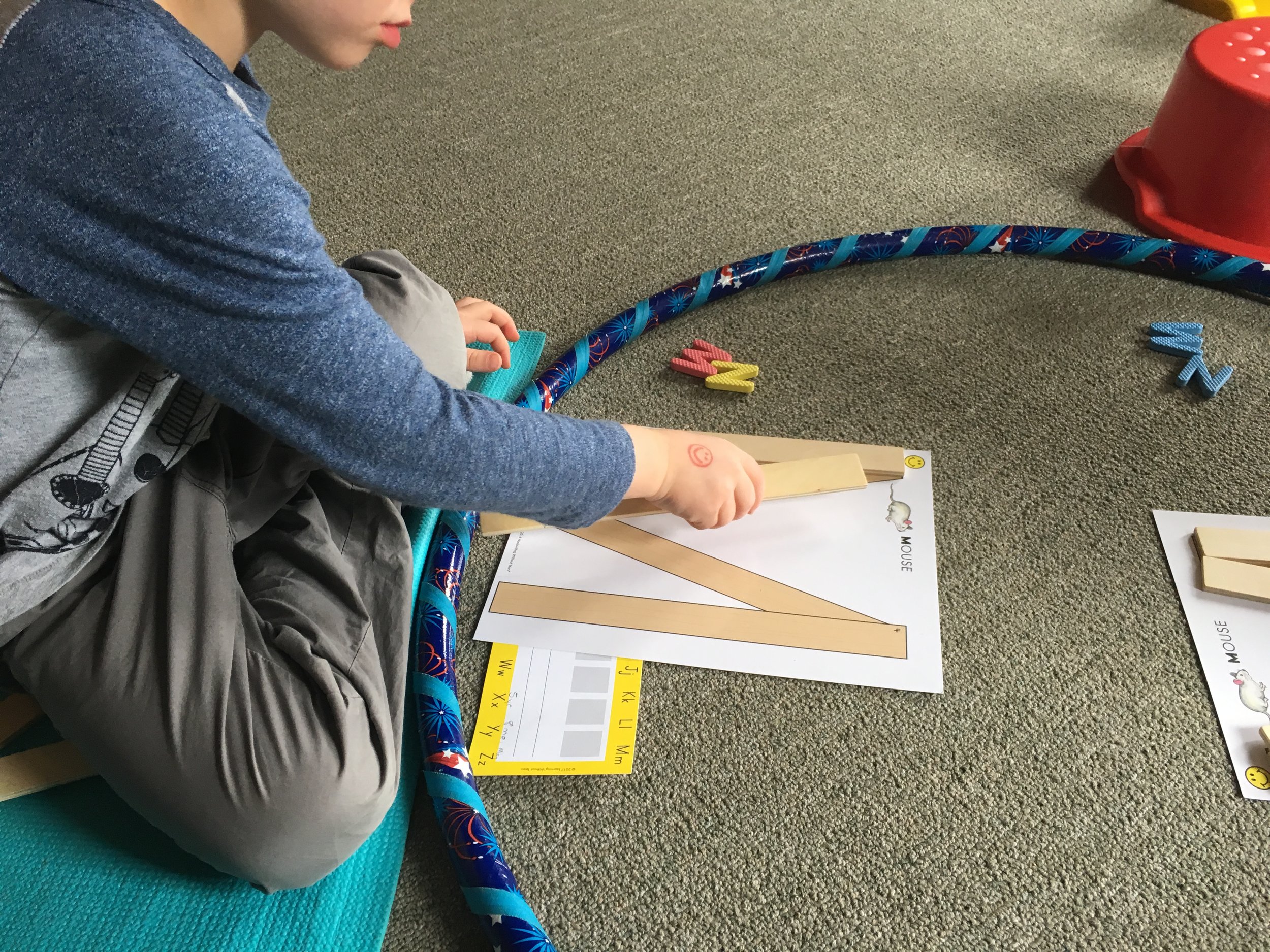 If you are interested in pursuing a handwriting evaluation and one-on-one handwriting help for your child, please fill out the GENERAL INTEREST FORM on the GETTING STARTED page of the website so we may contact you.
Why is Handwriting Important?
The single best predictor of the length and quality of children's written work is the automatic production of letters (Puranik & Alotaiba, 2011). Children who need to devote mental energy to the mechanical skills of handwriting do not demonstrate the more reflective thinking activities involved in writing and are less likely to compose work that is a true reflection of their knowledge (Graham, 2009-2010). Children who struggle with handwriting are more likely to develop a negative perspective of writing tasks, experience decreased self-efficacy, and demonstrate poor motivation in school (Dinehart, 2014).
Handwriting Skills Assessment
Private sessions for handwriting skills remediation starts with a comprehensive assessment for the purpose of developing an effective, individualized treatment plan.

The assessment provides valuable information about the root causes of handwriting challenges (e.g. postural instability, decreased motor control, visual-motor integration difficulties, etc) that then guide the intervention.

Assessment takes approximately 1 to 1.5 hours, conducted over 1 or 2 visits (depending on your child's age, tolerance for structured tasks, etc.)

COMPREHENSIVE HANDWRITING ASSESSMENT can include a variety of standardized test and parent-report measures depending on the age and needs of your child, including:

The Print Tool Evaluation (Handwriting Without Tears)
Evaluates capitals, lower case and number printing skills, and seven specific handwriting components: memory, orientation, placement, size, start, sequence, and word spacing. Identifies exactly which letters/ numbers and handwriting components are causing difficulty.

Beery-Buktenica Developmental Test of Visual-Motor Integration, Sixth Edition, The (BEERY™ VMI)
Standardized test backed by decades of research, to assess visual-perceptual skills and visual-motor integration.

Sensory Processing Measure
Identifies challenges in visual, auditory, tactile, proprioceptive and vestibular functioning

Observation and Evaluation of Visual Motor Skills, Fine and Gross Motor Skills, Pencil Grasp, and Physical Writing Habits.

You will be provided with a detailed, typed report that includes: assessment results and a specific remediation plan plus outside recommendations or referrals as appropriate.

Based on this report, you can opt for handwriting intervention at Kids Thrive.
Handwriting Help
COMPREHENSIVE, INDIVIDUALIZED HANDWRITING INTERVENTION
Handwriting is a complex integration of many developmental areas. Sessions may work on the any of the following areas (and more) as individually needed to facilitate your child's handwriting progress: sensory integration, upper body strength, postural control, visual motor control, visual perception, bilateral integration, fine motor control, pencil grasp, physical positioning, and the seven specific handwriting components (letter memory, orientation, placement, size, start, sequence and word spacing).

Kids Thrive uses an integrative approach grounded in the latest science, research and best practice, providing developmentally appropriate intervention (movement, materials, strategies, instruction and practice) to help remediate your child's unique handwriting difficulties building their success and self-confidence.

Learning takes place when a person feels safe, is at a "just right" level of attention/ arousal, and finds the activities interesting or meaningful. Learning takes place when kids are relaxed and having FUN!

Kids Thrive sessions start at the level of your child's skills/ abilities and engages them in FUN, multi-sensory activities therapeutically designed to build their foundational skills and handwriting success!